Enhancing Global Chemical and Biological Security since 2003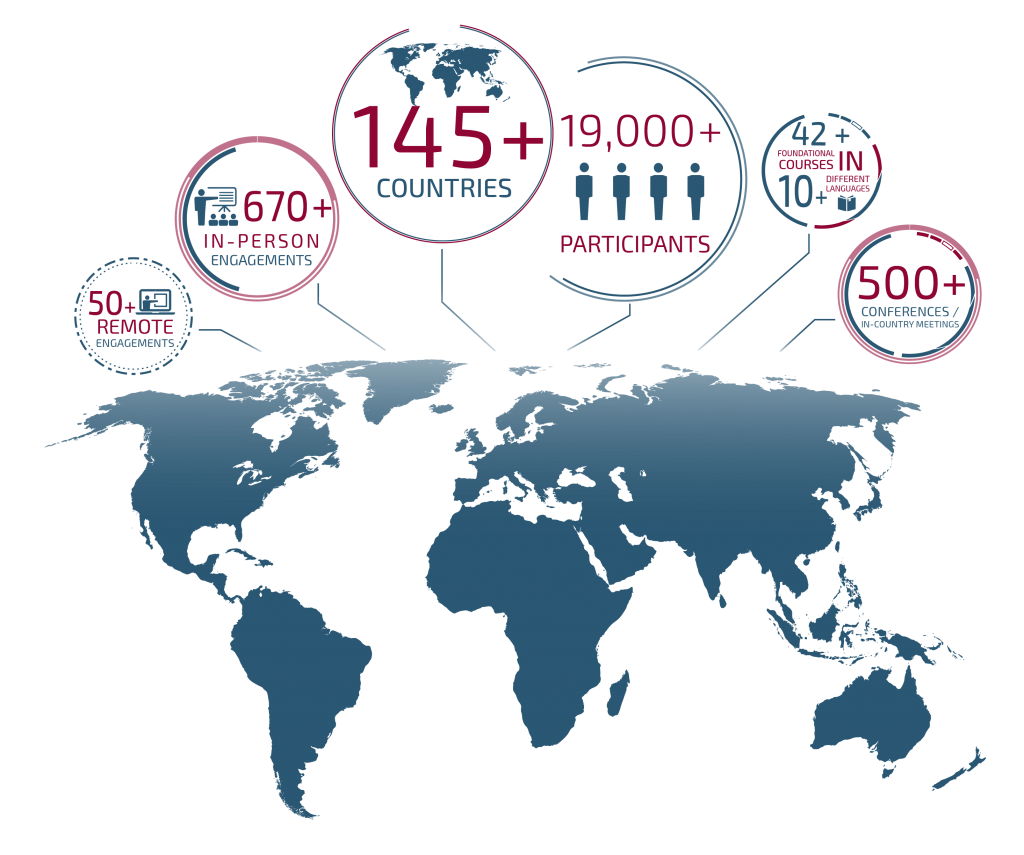 As part of the Center for Global Security & Cooperation, GCBS is dedicated to exceptional service in the national interest by participating in global technical engagements on behalf of the U.S. Government, non-governmental organizations, and international health and security entities. We focus on solving technical problems, pursuing cooperative programmatic approaches with our partners, and achieving internationally sustainable results.
Since 2003, through remote and in-person engagements, we have built partnerships with colleagues in 145-plus countries to develop sustainable capacity in chemical and biological risk reduction.
To see some examples of our latest accomplishments, please visit our page Making a difference.
Distinctions
145+ Countries
19,000+ Participants
670+ In-Person Engagements
50+ Remote Engagements
42 Foundational Courses in 10+ Different Languages
500+ Conferences / In-Country Meetings